5 min read
The Most Common Mistakes Firms Make When Using eDiscovery Platforms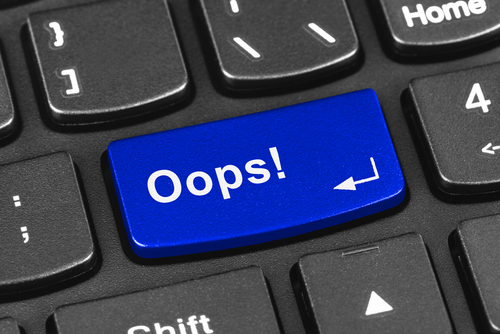 Guest post by Doug Austin, Editor of eDiscovery Today
Most people know me for my blogging, but before I became a full-time blogger over two years ago when I started eDiscovery Today, I was the VP of Products and Services for an eDiscovery software provider which offered several software platforms, including a cloud-based review platform. Blogging was only my "side gig" back then, which is why I only wrote one post per day, instead of the two to three I write now! ;-).
Regardless, during my time working with clients, I saw several mistakes they made in how they used our platform to support their eDiscovery needs. Because of my "Big 8" consulting background (it was so long ago, they were the "Big 8" firms until mergers and attrition reduced them to the "Big 4"), I always took a consultative approach to working with clients and tried to make them aware of the considerations and best practices associated with using the software. Sometimes, they welcomed the advice and either avoided issues or reduced costs (or both). Other times, they did not, and it usually backfired on them.
With that in mind, here are five of the most common mistakes I've observed that firms make when using eDiscovery platforms:
Not Asking for Help Soon Enough

We all know many people in the legal community are not tech or eDiscovery savvy, but some legal professionals think they are tech savvy and knowledgeable about the "ins and outs" of eDiscovery when they aren't. They don't understand the importance of collecting electronically stored information (ESI) in a forensically sound manner to preserve metadata. They don't understand how to address the anomalies that may occur in the ESI collection.
eDiscovery is messy. There are always data anomalies to address, challenges to handling each type of ESI data source and more. Failing to recognize what you don't know and asking for help can put you behind in meeting your deadline or even lead to spoliation of evidence for mishandling data. I've covered many cases where this has happened. Know what you don't know and ask for help quickly before making mistakes from which you can't recover.
Assuming That Cases are "Too Small" for an eDiscovery Platform
I worked with clients who decided to put some cases into our platform, but not others. Why? They said they "only had a couple of custodians", so the case was "too small" for an eDiscovery platform. Instead, they decided to simply search email collections within Outlook (and other apps), then review what was selected and print any responsive emails and attachments they found.
Just about any size collection today is suitable for eDiscovery – even one custodian cases. I recently checked the size of my Outlook .OST file and it was 6 GB – and I've only been in business at eDiscovery Today for about two years! That's one custodian and one ESI source. Any size ESI collection can benefit from eDiscovery technology today.
Assuming Their Technical Staff are Discovery Experts
Another mistake I've seen is assuming that the firm's "IT guy" (or gal) can handle eDiscovery because they're "computer geeks". There are so many nuances to eDiscovery workflows today that being tech savvy isn't enough. As is the case with legal professionals, technology professionals can also get in over their head quickly if they don't ask for help when they need it.
Failing to Take Advantage of Available Cost Savings to Support Their Matters
This is one of the biggest mistakes I've seen firms make and it ties into a topic that I discussed with Dr. Gavin Manes and Lance Watson in a webinar regarding pricing for your eDiscovery solution. Firms continue to pay more than they should in two ways: 1) Failing to shift to a subscription model for pricing when they have demonstrated a consistent need to use the eDiscovery platform, and 2) Failing to explore alternative pricing models to support specialized needs.
Most firms with multiple matters (including the small matters they should be putting online) will benefit from the lower overall costs that a subscription pricing model can provide. The worry that the costs can't be allocated across their clients in a subscription model is unfounded – I've helped clients do it many times. And there are options for firms that have special considerations, such as per matter pricing for a lot of small matters or bundled pricing of hosting and services when there are a lot of service needs. Always ask the provider about pricing options; otherwise, you could be paying more than you should.
Trying to "Weather the Storm" With Existing Staff During Crunch Periods
Even if a firm has experienced eDiscovery staff on-hand, they can get overwhelmed when there are a lot of active matters busy at once, or an unusually large matter. Sometimes, we get by with a little help from our friend(ly eDiscovery provider)! Be flexible enough to solicit help from your provider when you're swamped. When you're juggling too many balls, chances are that one will drop. Working with an eDiscovery provider than can also provide services is a great option to have when the activity spikes.
I'm excited that the team at Avansic has developed a terrific tool to help firms avoid several of the mistakes mentioned above! Avansic's eDiscovery assessment tool asks a series of questions regarding typical project size, expertise in-house, number of simultaneous matters, number of users (and more), then provides a recommendation of the best solution for you, with the reasons for the recommendation.
The easiest mistakes to avoid should be the ones you've already made; the second easiest mistakes to avoid are the ones about which you've been warned. Take advantage of every resource you can to avoid the mistakes so many others have made!
---------------------------

Doug Austin is the Editor of eDiscovery Today and an established eDiscovery thought leader with over 30 years of experience providing eDiscovery best practices, legal technology consulting, and technical project management services to numerous commercial and government clients.
---