Digital Forensics Saves the Day – Top Cases in Review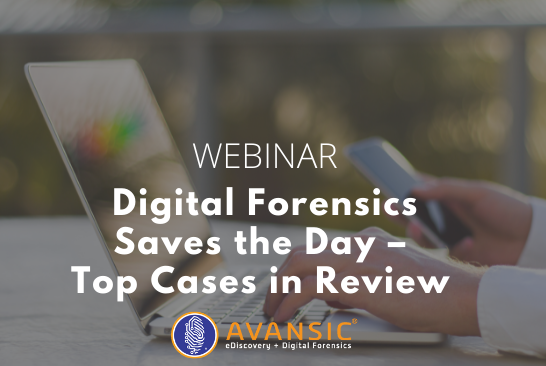 A digital forensics investigation can make an impactful difference in an otherwise "routine" eDiscovery document review. In this webinar we look at top cases where forensics went beyond general eDiscovery practices to shine a light on advanced, hard-to-find, or less obvious case-related information.
We discuss unique case examples and forensics artifacts to look for before, during, and after an eDiscovery project. One example recounts the alternate story told by using creation date rather than more standard dates (such as modified or sent) used in traditional eDiscovery review. Another notes how consideration of system artifacts typically filtered out by eDiscovery processing (like link/LNK and registry files) can be impactful.
Hear stories from these top cases and more, learn about forensics techniques you can employ, and results you should expect.
Presenters:
Craig D. Ball, P.C. - Trial Lawyer, Technologist, Computer Forensic Examiner
Gavin W. Manes, Ph.D. - CEO, Avansic
Lance Watson - VP & COO, Avansic